Top Tile Brands
When it comes to your next tile project, Carpet One Floor & Home in Woodstock, ON can help you find the right tiles to get the job done. Tile comes in a wide collection of colours, styles, patterns, materials and more. With so many different options and ways to be inspired, you can create your own completely custom look. Not only is tile a great flooring option, but you can also install tile on your walls, in your shower, and outside for a custom backyard patio.
To learn more about tile flooring, be sure to visit our tile guide page.
Tile comes in porcelain, ceramic, and natural stone options in addition to other options that can be installed throughout your home. Tile features water resistant and stain resistant qualities and is very easy to clean and care for. Tile is the perfect option for kitchen and bathroom flooring because if its durability. It comes in a wide variety of styles, colours, patterns and more for you to choose to create a unique design in your home.
Since we are a member of the Carpet One Floor & Home cooperative, we have the buying power of over 1,000 stores combined, so you can shop great quality flooring at exceptional values every day. We have the ability to compete with the big box stores and deliver the same quality name brands like Centura, Olympia, Ceramica Uno, and Sarana.
Featured Tile Brands
Ceramica Uno
Be inspired by the perceptive collection of tiles that reflect the classic and contemporary look and designs of Italy. Their collection includes ceramic, porcelain, and natural stone options.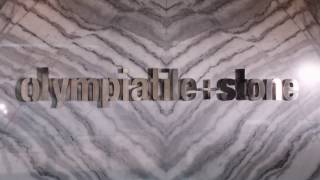 Olympia Tile
Olympia has been a leader in tile since the 1950's and continues that tradition today. They offer a wide variety of tile so that you can cover any space, inside or out.
Learn About Olympia TIle